One sock for life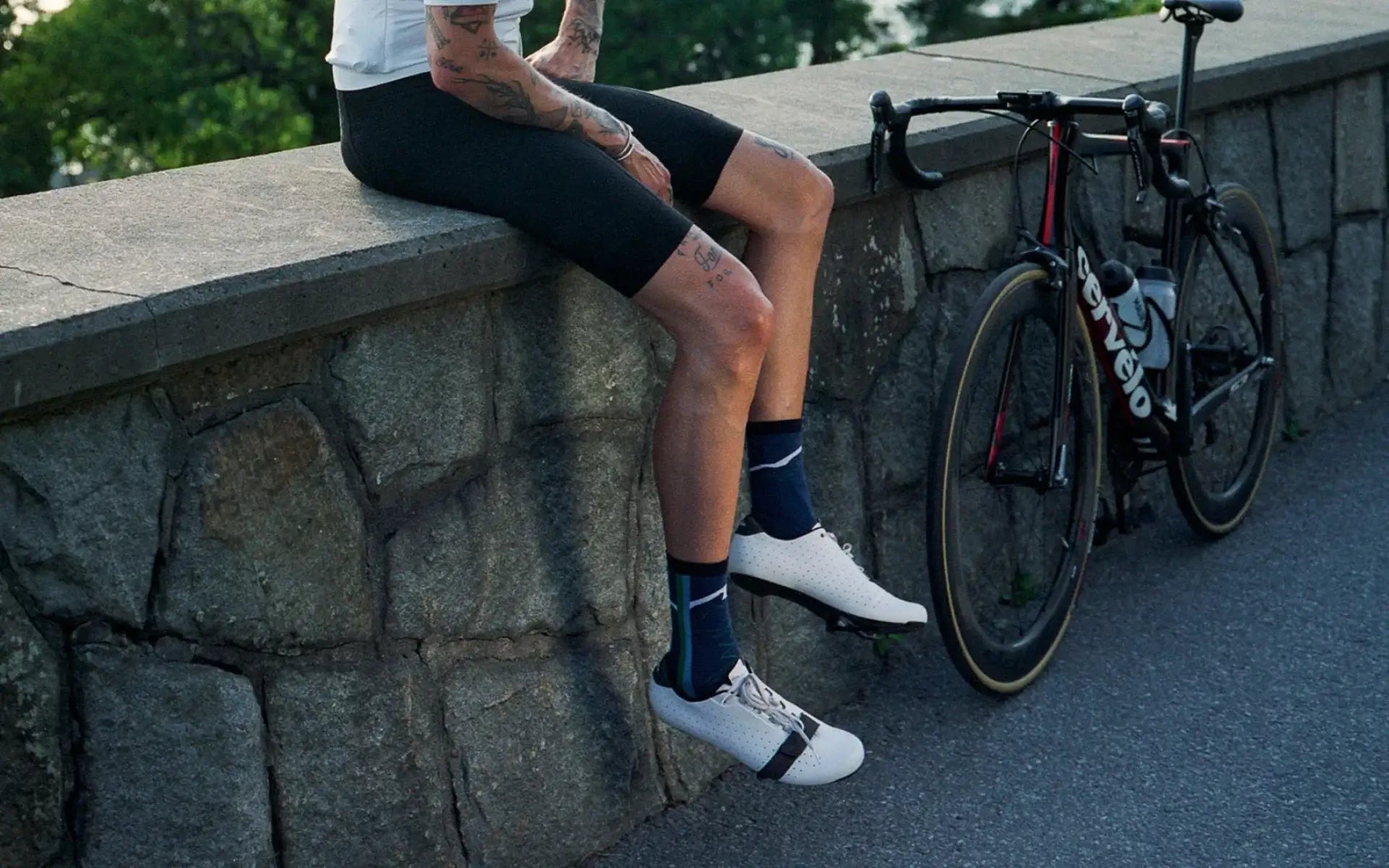 The perfect everyday, every purpose sock
What if there was a sock that could perform better than any other but at the same time be comfortable and versatile enough to go with anything? Introducing, QEJA - the perfect sock for your active lifestyle!
Sporty, sophisticated, playful
Inspired by vintage cycling gear, designed to be worn all day. We combined the DNA of a high performance cycling sock with everyday comfort and style. That means your feet are good to go, wherever you go - whether on a bike or in the office.
What do people say?
"These socks are like clouds on my feet!"
"These socks are SO COMFORTABLE I don't even notice I'm wearing them. I put them through the wringer at Whiskey 50 (crashing, racing a pro grit, etc) and they worked flawlessly!."
– Lauren Zimmer, Elite Cyclist
"I got 6 pair of these already for my husband. He says they're the best sock he's had in years, so I'm buying 4 more. That should do him for awhile. I'm very glad I came across them. They were on Facebook, thank you!"
"I really like them for endurance cycling whether that is just spin bike or a cross country ride. The fabric is very thin. breathable and comfortable on longer pedals."
– Ryan McElmon - Pro Mountain Biker & Skier
"I'm not a huge sock guy but these socks are unreal. I have never worn any socks this comfortable!"
– Rylan Munson, Motorcycle Racer & Cyclist
"As soon as I put them on I couldn't believe how soft they felt. I didn't feel any stitching in the toe box, which is a huge peeve of mine. They were indeed comfortable to wear while at work, of course after work I went on a ride in them and they just felt awesome. They were light and comfortable changing from my work shoes to my riding shoes, there was no bunching in the heel or forefoot area."
– Mike W., Mountain Biker
"I love my QEJA socks, suddenly I hate all my other socks!"
"I wore the crew socks on a 16 mile road ride. They felt very comfortable almost to the point I didn't think I was wearing any socks! They generated no hotspots or discomfort at all. The ankle socks I wore on a 10k trail run. They were easy to put on and felt just as soft and comfortable as the longer ones."
Scott Greenstone - Triathlete
"I wear these socks all the time - for casual wear or active wear. They are comfortable, light weight, and allow my feet to breathe."
– Marissa N., Mountain Biker
"These socks are just right on snugness and the moisture wicking is very effective. My feet stay comfy and dry."
"The excellent compression of the socks keeps blood flowing without constriction. Even in winter months these socks kept my toes nice and warm when the lesser fit sock would be uncomfortable."
– Chris N., Mountain Biker
"I appreciate the seamless, smooth feel of the toe box. A lot of companies overlook this, I can't stand when I can feel it rubbing on my toe"
– Jonah B., Sock Aficionado
"The material is like butter and doesn't have any uncomfortable elements."
"QEJA socks are comfortably snug, but not too tight. I actually don't notice them on my feet at all, which is great! The fabric is super soft, and I get complimented on the design often"
– Quincey, Trail Runner & Cyclist
Designed in Sweden. Made in Italy.
FAQ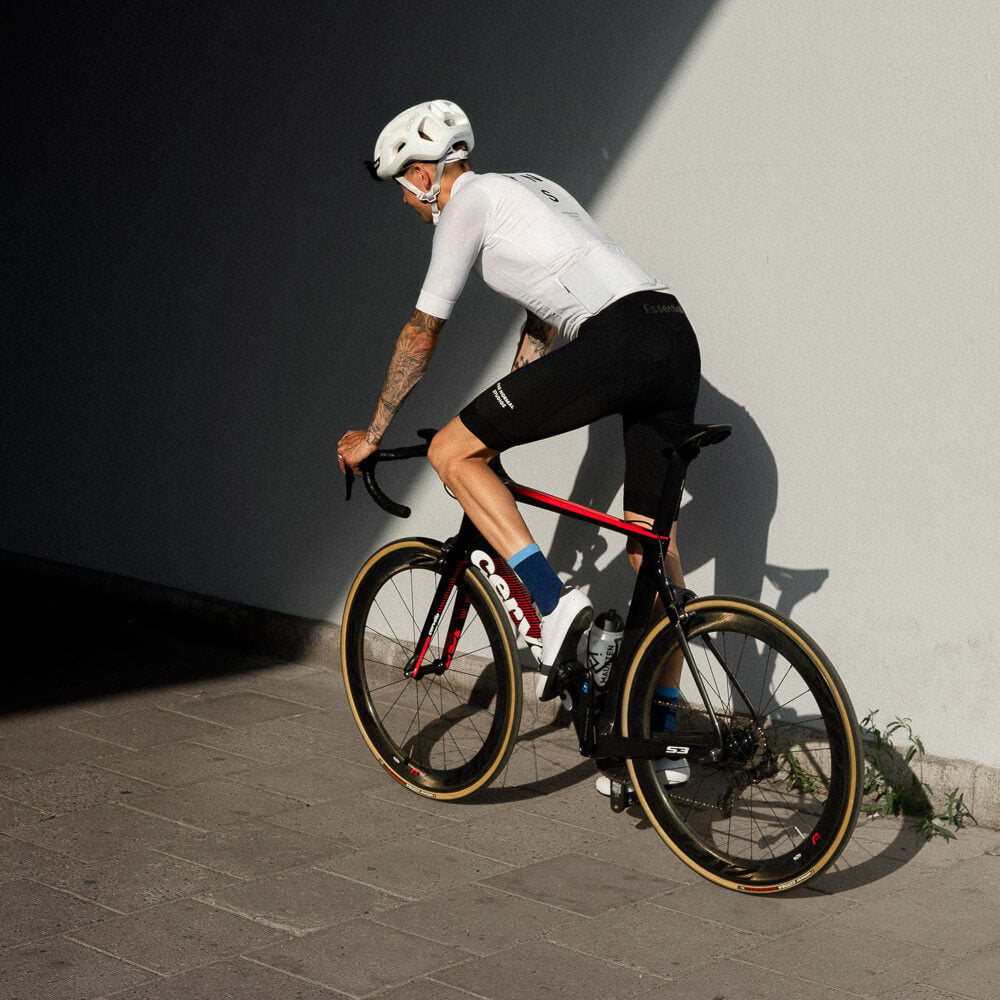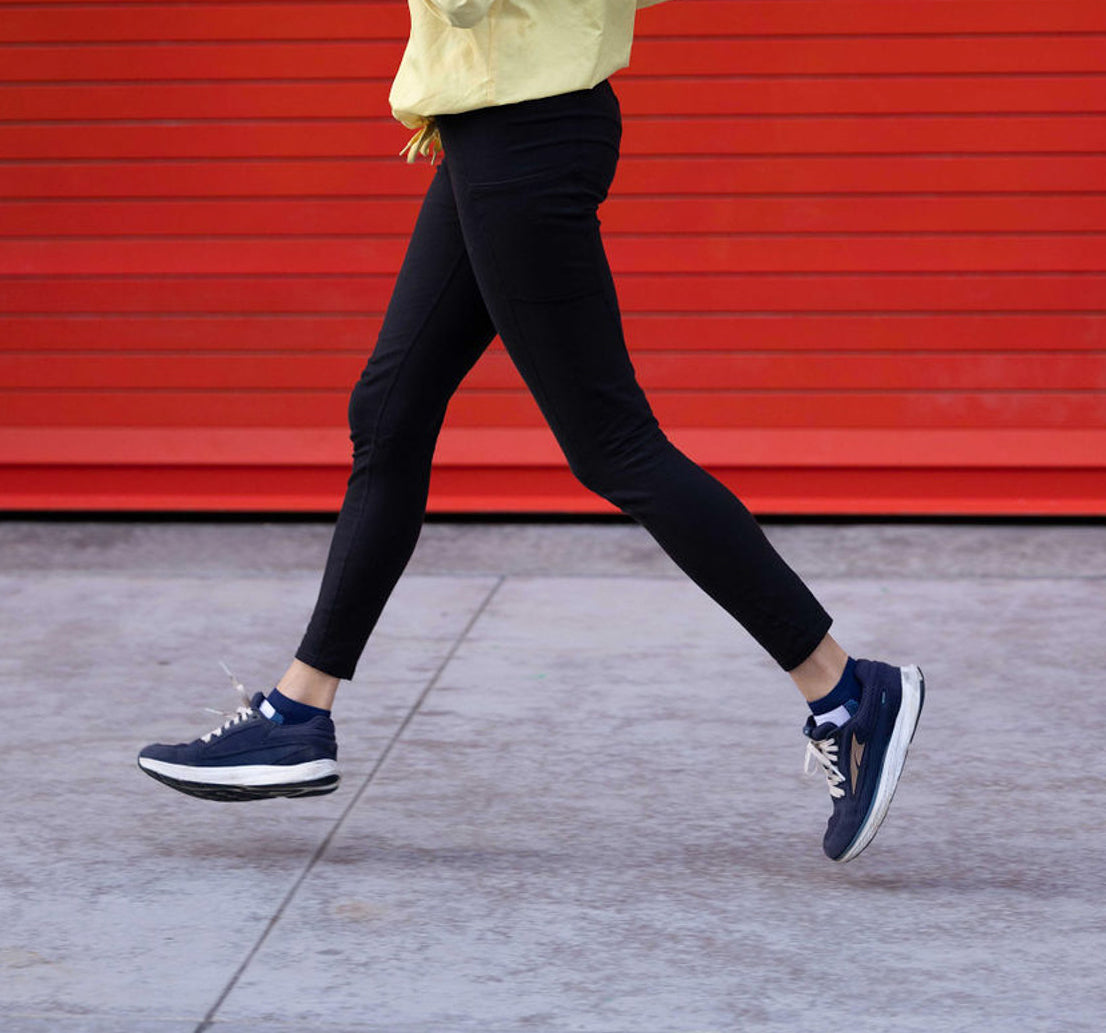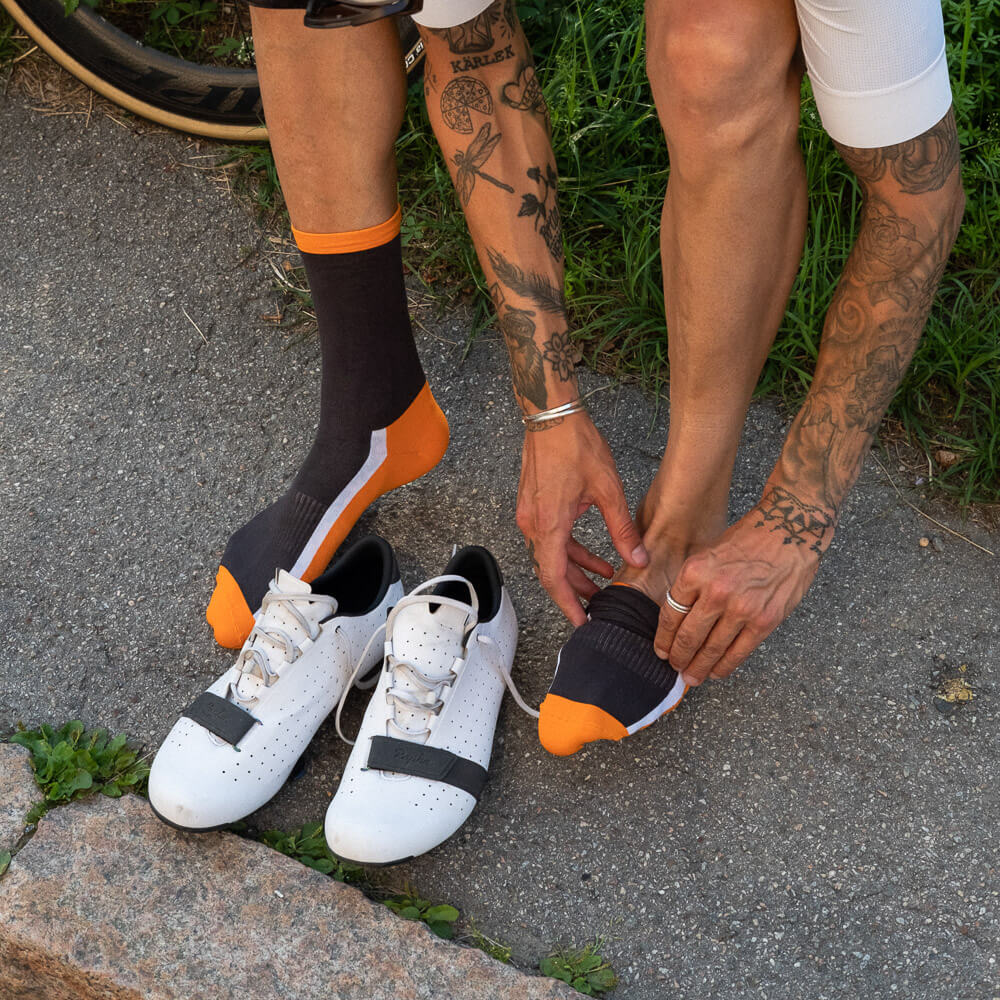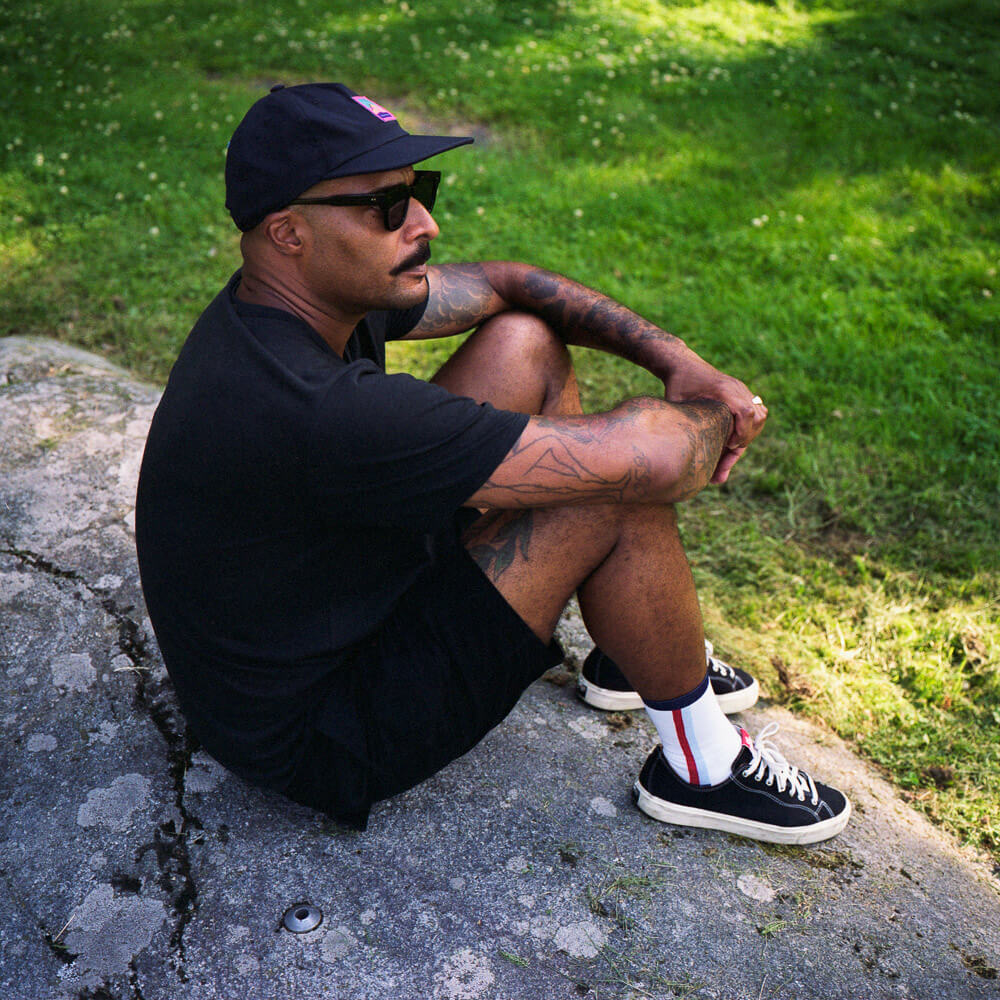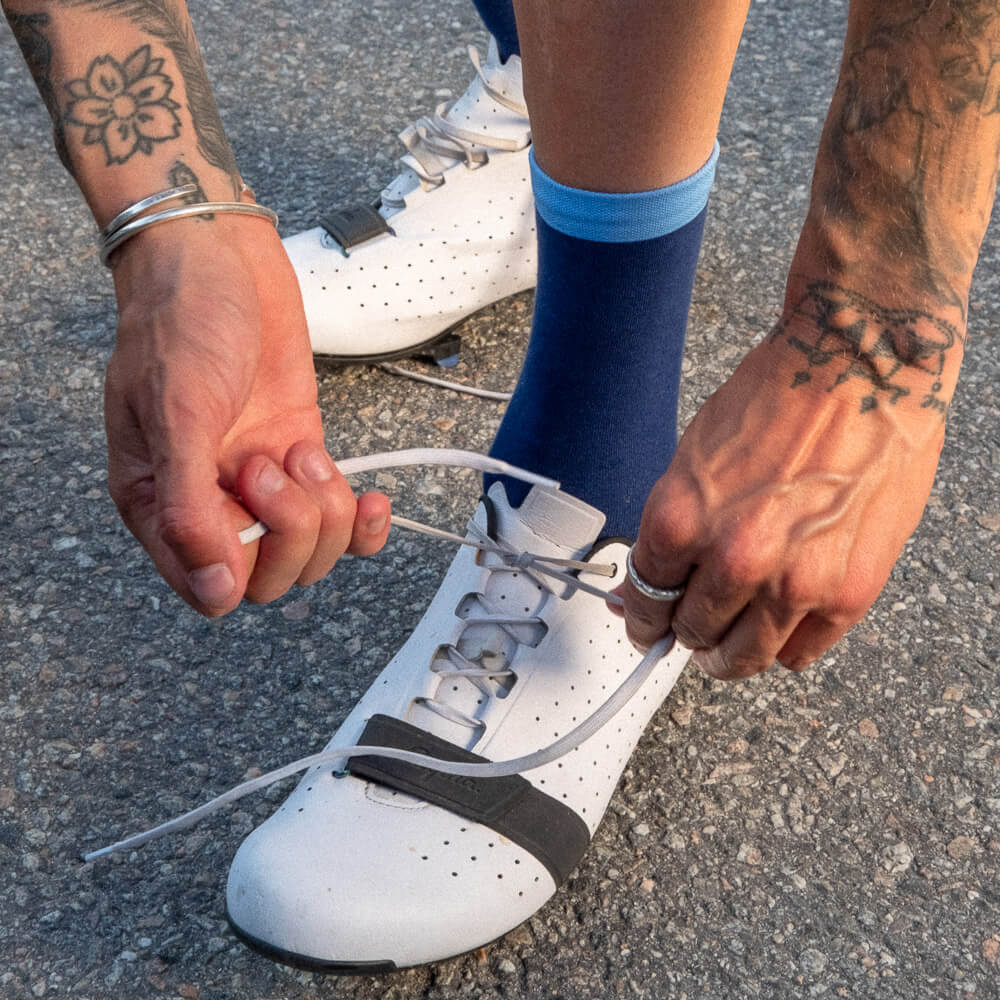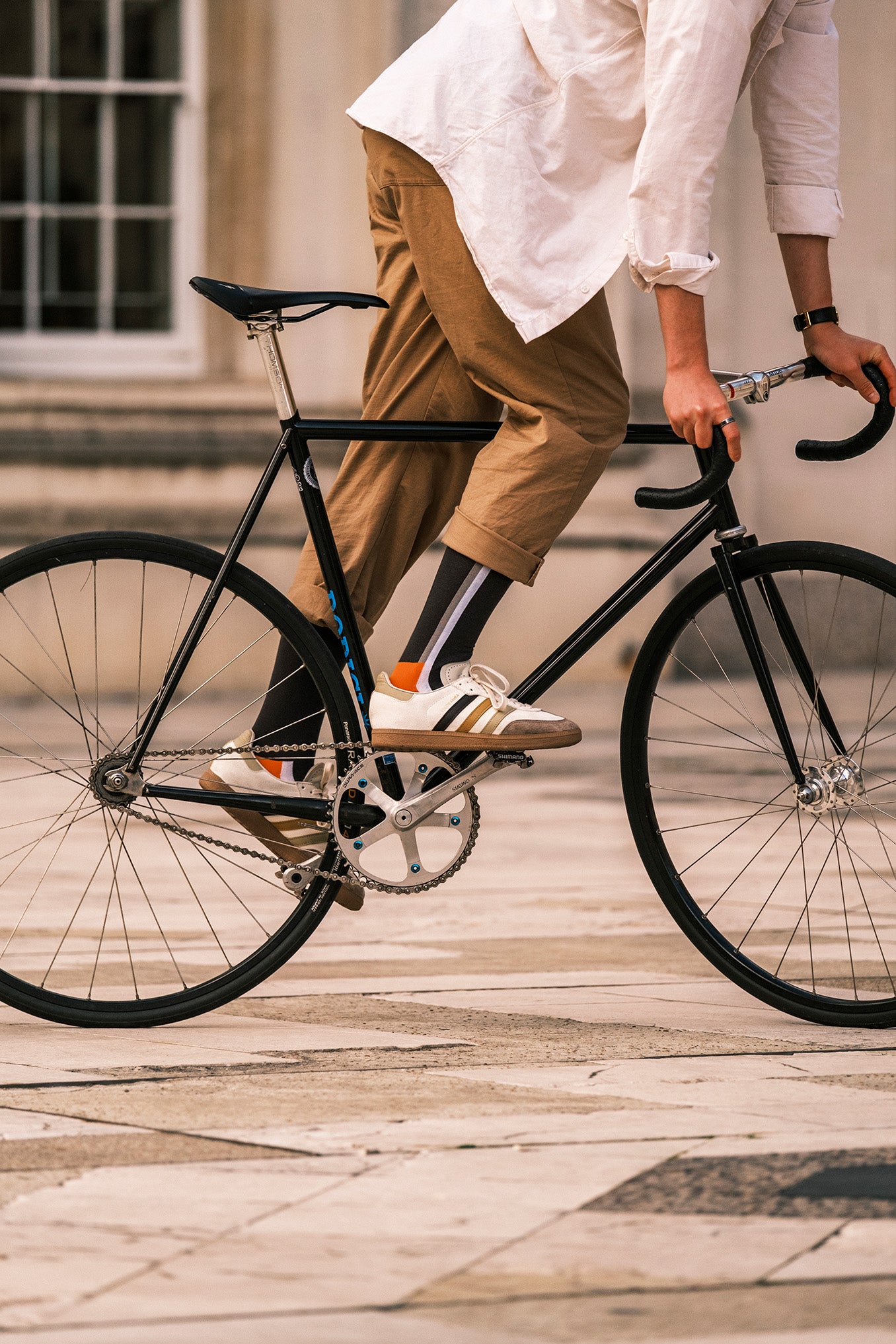 Here for a good time. and a long time.
Forget fast-fashion. We're here to minimize the number of socks you consume. That's why we created a go-to sock for everything you do, blending organic cotton and recycled polymer fabrics. It's all about pleasing your feet and the planet.
Read more about our efforts to become more sustainable.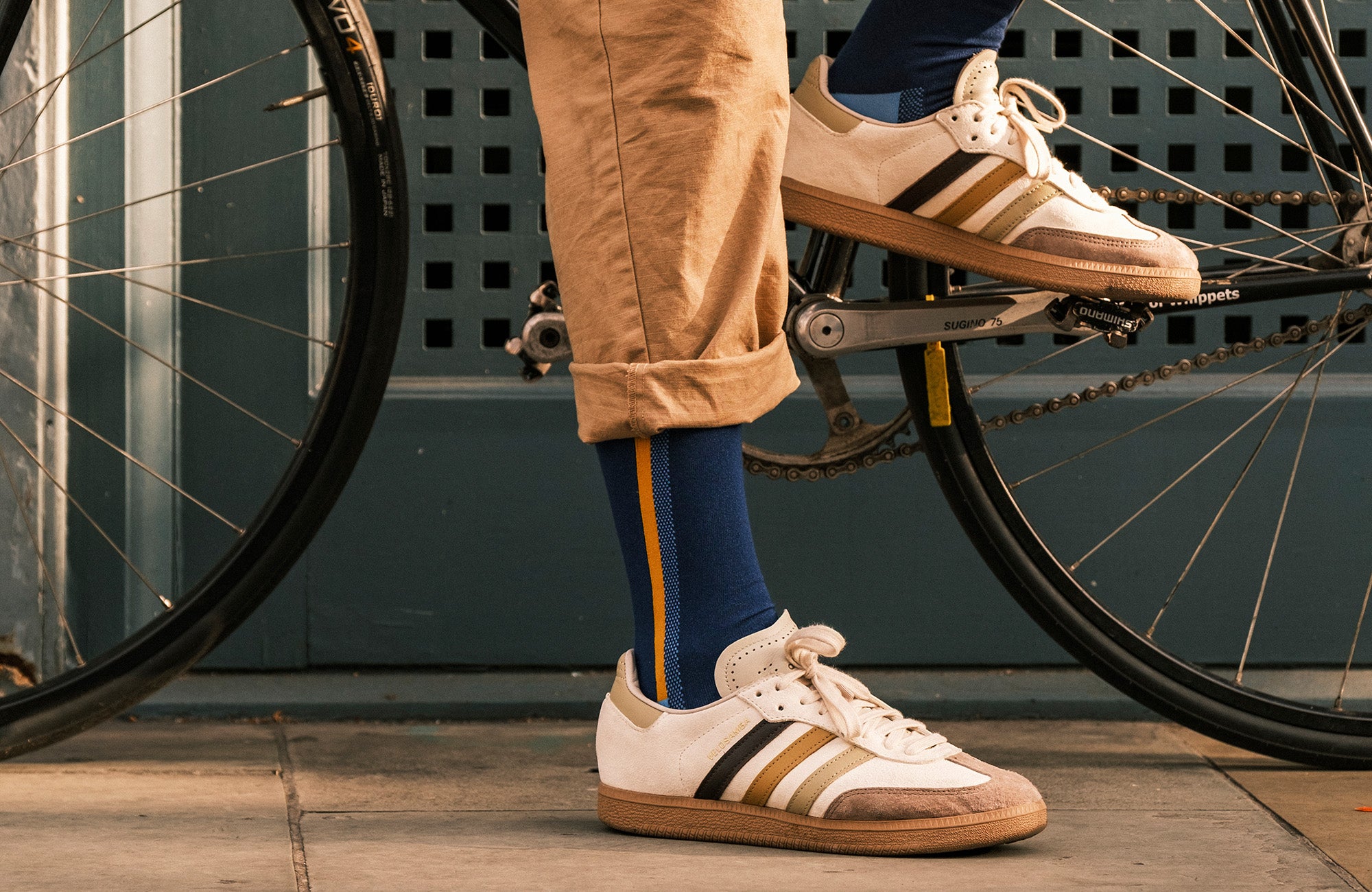 QEJA was born with one simple yet elusive question. What if there was a sock that could perform better than any other, but still be stylish, comfortable, and versatile enough to go with anything? 
In 2020, our family set out to create this perfect sock to complement quality gear for cycling and everyday wear.